Welcome to Master Brown's Karate School | Events
Upcoming Events
---
Region Three Dan (Black Belt) Test and Clinics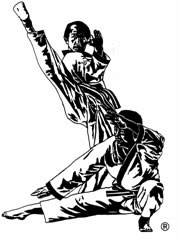 We are hosting the region three Dan testing here in Myrtle Beach at Ocean Bay Elementary School on Saturday May 5, 2018. Students and Instructors from our 6 state region are coming here for our semi-annual testing event.
The event this year will be overseen by our Grandmaster, HC Hwang. It is special for him to take time out of his international travel schedule to come to Myrtle Beach and visit with us. This is an excellent opportunity to participate is clinics possibly taught by him and have him sign books and take pictures with.
This years event will also include a TAC tour clinic/seminar on Friday and Saturday. This event begins with clinics for ALL belt levels and ALL ages at 9:00 am. The clinics will be taught by Grandmaster HC Hwang and our Regional Master instructors and is an excellent opportunity for our students to receive Soo Bahk Do instruction from other instructors and make new friends from around our region.
The testing will begin at 11:00am for students who are eligible for 1st, 2nd and 3rd degree black belts. We have 5 students from our school testing in this cycle.
There is a Friday Night Clinic for all Dan members and red belts taught by the Kwan Jang Nim and TAC representative Master Josh Lockwood at Ocean Bay Elementary. This clinic begins at 6:00 pm and will last till 8:00.
The clinics are FREE to current members and students. We hope you can make plans to attend this event and show your support for our school and region.
Come early for the clinics and stay as long as you wish!
See you there!
SOO BAHK!!